We've all been there, spent hours playing games that are well, average to kill time over, but have you ever asked yourself, is there a game out there that is worth killing time the best way possible?
In my quest to find a mobile game that has it all, graphics down to the subtle details, dedicated music and effects. I was on a mission, a mission to find the best game to kill time.
I remember it like yesterday, when I saw a game in the AppStore by 'Mediocre Games' called PinOut, come to think of it, it was the game of the day at the time. What I noticed about the game looking at the screenshots, it had that 80's retro vibe that original Terminator, Tron, Knight Rider… Sci-Fi appeal. My first impression of the game, looking at the graphics, 'cool, another pinball game'. What I didn't know is how well the game was developed, the amount of quality it entailed when I was ten minutes into the gameplay and trying to progress from level three to four.
What stood out the most for me besides the amazing graphics, it had an actual soundtrack? Yes, a soundtrack, which was specifically made for the game that had unified or tied the overall gameplay experience. Tracks like 'Something Beneath', 'Zero Dark Hundred' featuring the talented vocalist Susanna Lundgren as seen in the video below.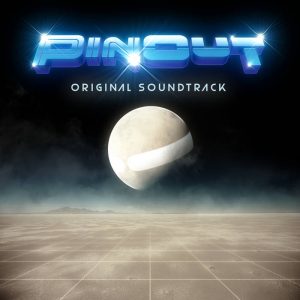 I started researching as to who made the soundtrack that has grown on me over a few days. Long story short, It all pointed to a producer out of Sweden, Doulgas Holmquist, who has not only produced a soundtrack for PinOut but another game that I happened to enjoy playing in my earlier days called Smash Hit which was also developed by Mediocre Games that had bared resemblance when it came to PinOut, especially the abstract tracks or progressions. As it turns out Douglas, is a well–respected music producer attached to plethora of projects in the world of mobile gaming and his Bandcamp profile says it all.
To Douglas, Susanna, and Mediocre Games on behalf of everyone that enjoys this games and loves the soundtrack, I say thank you for delivering perfection, keep up the great job! We can't wait to see what you've got in store for us in the near future.
Douglas Holmquist and Susanna Lundgren